Lonely Planet Malaysia Attractions -

http://www.lonelyplanet.com/destinations/south_east_asia/malaysia/ attractions.htm


Kuala Lumpur, Melaka, Georgetown - Penang Island, Cameron Highlands, and Tioman Island are all described.

Waterfalls of Malaysia -

http://www.waterfallsofmalaysia.com/


Listings sorted by states and accessibility. Provides description, images and travelling guide.

Paradise Islands of Malaysia -

http://www.island.com.my/


Guide to Malaysia's resort islands and beaches.

Malaysian Science and Technology Information Centre (MASTIC) -

http://www.mastic.gov.my/


Maintains an online database that provides access to science and technology (S&T) management information.

Yayasan Anak Warisan Alam -

http://www.yawa.org/


Children's Environmental Heritage Foundation. Provides overview, activities, photo gallery, and sponsor. Located in Taman Tun Dr Ismail, Kuala Lumpur.

Etho-Passion Society -

http://perso.wanadoo.fr/thierry.destenay/Appli%20Kalaweit/index-a.htm


Program for rehabilitation of gibbons in primary forest of Borneo.

Malaysian Elephant Appeal -

http://www.elephantappeal.org/


To create and maintain an elephant sanctuary and tropical rainforest conservation education centre in Kuala Gandah, Pahang.

Malaysia Elephant Satellite Tracking Project -

http://www.hrw.com/science/si-science/biology/animals/elephant/elephant.html


A Malaysian Wildlife Department project to evaluate the success of the elephant relocation project. Provides reports on the procedure, technology involved and their results.

Bintang Walk -

http://www.bintangwalk.com


Description of the heart of Kuala Lumpur, its activities, promotions and happening places.

KL Bird Park -

http://www.birdpark.com.my


World's largest covered walk-in free flight bird park located in the heart of town.

KL City Explorer -

http://www.parkmayberhad.com/cityexplorer/


Exploring Kuala Lumpur by Park May buses.

Kuala Lumpur Journal -

http://home.planet.nl/~b.van.wijnen/kleng.htm


Travelogues of Winjen in Kuala Lumpur with photos and information.

Malaysia Impressions -

http://www.geocities.com/rob31v/malaysia/


Photo gallery of Malaysian landscapes: Cameron Highlands, Penang, Kuala Lumpur, Kota Bharu, Perhentian Islands.

Malaysia Boleh -

http://members.tripod.com/abvanpeer


A travelogue of Hella and Ab van Peer, who traded their very well organized life in the Netherlands in for a more adventurous one in Malaysia.

Malaysia and Singapore Expedition, May 2000 -

http://mattw.de/malaysia00/


Report of a 24-day trip to Singapore and Malaysia: North Borneo, Kuala Lumpur, Cameron Highlands, and Langkawi by Matt and Michael.

Alan Soon's homepage on travel in Malaysia -

http://www.geocities.com/TheTropics/Resort/8289/malaysia1.html


Journals, photographs and related links on Alan Soon's travels around Malaysia

Tourism Malaysia -

http://www.tourism.gov.my/


Official site by Malaysia Tourism Promotion Board (Malaysian Ministry Of Culture, Arts And Tourism). Includes industry contacts, festivals, local songs, and photographs of major events.

MalaysiaMyDestination.com -

http://www.malaysiamydestination.com/


Official portal of the Ministry of Arts, Culture and Tourism. Information aimed at the tourist including member login.

Virtual Malaysia -

http://www.virtualmalaysia.com/


Tourism portal featuring maps and 360 degree views of sights, articles on culture, traditions and spots. Include directory of restaurants, businesses, and hotels.

Malaysia Tourism Centre (MTC) -

http://www.mtc.gov.my/


24-hour tourist information and police counter, ticketing reservations, restaurants and handicraft shops and cultural shows.

Malaysian Association of Tour and Travel Agents (MATTA) -

http://www.matta.org.my/


National umbrella representative body for the travel industry including local tour and travel organisations as well as overseas affiliations. Events calendar, membership services, news articles, and Matta School of Tourism.

University of Texas Libraries - Malaysia Maps -

http://www.lib.utexas.edu/maps/malaysia.html


Country, city and thematic maps from the Perry-Castaņeda Library Map Collection, along with links to maps on other web sites.

Malaysia Maps - Hotels and Travel Guide -

http://www.malaysia-maps.com


Country map with click-through to states maps and to hotels, restaurants, local businesses and popular beaches.

Lonely Planet: Malaysia Map -

http://www.lonelyplanet.com/mapshells/south_east_asia/malaysia/mal aysia.htm


Country map with details of selected towns and attractions.

JKR: Road Map of Malaysia -

http://www.jkr.gov.my/RoadMap/


Provides detailed map of state and federal roads in Peninsular Malaysia.

Garmin GPS Maps of Malaysia and Singapore -

http://www.malsingmaps.com/


Provides free regularly updated, user contributed GPS maps for Garmin compatible devices. Includes forums, FAQ and articles.

Virtual Malaysia GIS Map -

http://map.virtualmalaysia.com/


Provides detailed map of states and major cities with selectable layers including roads, accommodation, hotel, shopping, golf, and museum.

Cell Phones Coverage Map of Malaysia -

http://www.cellular-news.com/coverage/malaysia.shtml


Provides network, system, frequencies used by operators and maps.



The Food of Malaysia: Authentic Recipes from the Crossroads of Asia (Food of Series)
by Luca Invernizzi Tettoni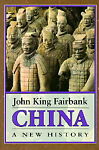 <!0761315527>

<!All Murukan scholars around the world are invited to participate in the Third International Conference Seminar on Skanda-Murukan (ICSSM 3), to be held in Kuala Lumpur from November 2-5, 2003.>





ASEAN Review of Biodiversity and Environmental Conservation -

http://www.arbec.com.my/


Web-journal dedicated to the study of biodiversity in Malaysia and the rest of southeast Asia.

IUCN Regional Biodiversity Programme, Asia -

http://www.biodiversityasia.org/


Aims to help countries in the region effectively implement the provisions of Convention on Biological Diversity in addition to supporting national and regional initiatives on securing community and household livelihood securities.

Bornean Biodiversity and Ecosystem Conservation Programme -

http://www.bbec.sabah.gov.my/


Programme to establish sustainable approaches for the conservation of the endangered biodiversity and ecosystems of Sabah, Malaysia.

Falcon Research Institute -

http://www.falcons.co.uk/falcon/


Focuses on long-term monitoring of species affected by Arab falconry. Includes list of current projects as well as satellite tracking maps and reports.

Vietnam Biodiversity and Conservation Research -

http://research.amnh.org/biodiversity/vietnamresearch/viet_main.html


Results from NSF-funded biodiversity and conservation research in three forested ecosystems of Vietnam. Organisms surveyed include birds, mammals, amphibians, reptiles, freshwater fish, and arthropods.







International Storytelling Workshops for Teachers
Support your School or Organization for Free!